Bamboo Food Box Wholesale
Carry food with our eco friendly bamboo box. No laminate or fake bottom--solidly built with a bamboo bottom which is food safe . Made from bamboo plywood. This sustainable bamboo food box is a great alternative to your usual plastic options.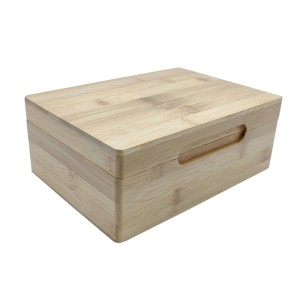 This eco friendly bamboo box is made from bamboo plywood which is compressed by natural bamboo slat under high temerature.

Our Customers
Catering business, Eco-friendly products wholesaler,Hotel & Restaurant supplier, Food packaging industry.
Our value: creating innovative eco-friendly products.