Bamboo Toothpicks Wholesale
All of our bamboo toothpicks are machine made and machine packed. They very cheap and hygienic product. We also have mint-infused bamboo toothpick which can refresh your mouth after using it. smooth and sturdy, safely to clean your teeth.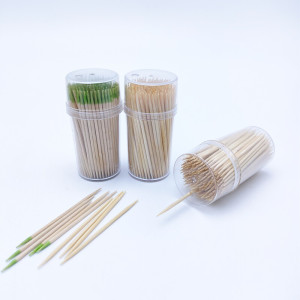 Sturdy Safe Double Sided Party, Appetizer, Olive, Barbecue, Fruit, Teeth Cleaning Toothpicks.
Our Customers
Catering business, Eco-friendly products wholesaler,Hotel & Restaurant supplier, Food packaging industry.
Our value: creating innovative eco-friendly products.